The foundation of HDQ Group starts in 1980, with the establishment of Di Quattro, a company born to satisfy the demand of mechanical components production in Mirandola, addressing the Medical Device Industry. This sector was booming in those years, becoming soon one of the greatest districts in Europe. Afterwards, Di Quattro broadened its offer to the creation and subcontracting of automatic machines components for the food and pharmaceutical industry. The desire to stand out as machine manufacturer led to the establishment of a new building in 1996, for the design and assembly of packaging machines. In order to meet the high-expectations of the main Clients of the Group, Di Quattro gradually aligned its policy to the quality standards provided by certifications ISO 9000 (in 1994) and System Supplier – Tetra Pak (2000), which allowed to constantly monitor its own productive, organizational and management systems.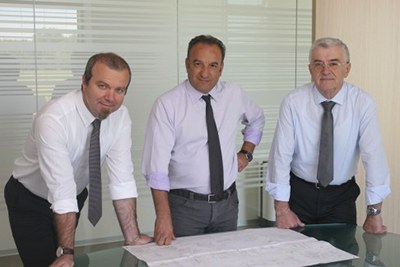 In 2005, Di Quattro took over A Uno, a company operating in the manufacturing of automations for electrical appliance since 1975, in order to develop its own know-how and addressing the international market for the design and sale of its own-label machines. A Uno Tec was created to deal with the creation of machines for cutting, welding and manufacturing of technical fabric, as well as automatic machines for the assembly and packaging of medical devices. In 2007 Di Quattro bought into another relevant company, Micronica, specialized in the design and production of highly-innovative radiology equipment. In 2010 HDQ Group Spa was officially founded. Since 2014, by combining industrial development, safety and sustainability, the Group has been serving its Clients in a brand new building, completely reconstructed in compliance with advanced safety and high sustainability criteria, provided for by the international protocol LEED – Leadership Energy and Environmental Design – new universal standard for the classification of ecofriendly constructions. As of today, 30% of HDQ Group total revenue is generated by the foreign market.

Identity
HDQ Group is made up of people who produce ideas, who produce components and automatic machines, and they do it well. HDQ DNA is characterized by a constant commitment in research and innovation, backed up by recognized strengths concerning organizational capacities, reliability, versatility and flexibility.